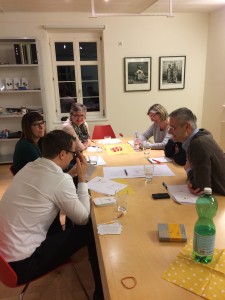 by Christa Uehlinger
Great, active participants, a nice place, an apéro and three authors these were the ingredients making the last Culture Pop-Up on "Developing intercultural competence by playing and storytelling" on 22 October in Winterthur an inspiring evening. The creators of the game, Christa Uehlinger, Hans Lampalzer and René Schrackmann gave an input on how they started to work together, what it took to elaborate the game, what the intention was and also what is meant by intercultural competence.
Then they focused mainly on how these stories could be used in trainings and coaching to build awareness for different cultures as well as for one's own and to explore these critical moment by asking "what happened?". This question is key in developing intercultural competence as it is of utmost importance to be a cultural detective and not to oversee tiny details which could make a difference in an interaction. Sadly enough, nowadays people tend to be distracted and not paying enough attention on observing.
"Puzzling Intercultural Stories" is a compilation of 50 short stories based on real events. They raise awareness of the importance of a culture of cooperation and are excellent tools to practice lateral thinking outside of the box and changing perspectives. After this input, it was time for the participants to play and to experience it themselves. They liked it a lot and the final questions were discussed during the apéro which also was a great opportunity to network and to tie the knots within SIETAR Switzerland.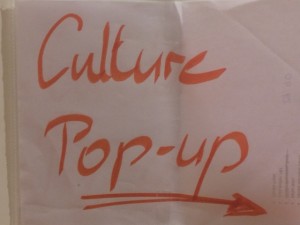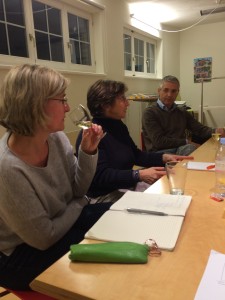 Where to order
If you'd like to order the game via LinkingPeople. The English version is called Puzzling Intercultural Stories and the German version is called "Interkulturelle Crazy Business Stories 3″.