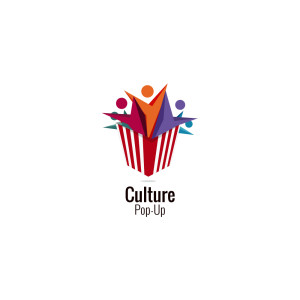 You are invited to our Culture Pop-Up "Humor and Cultural Awareness" on 21 Sept 2016 from 6.00 PM to 8.00 PM  in Geneva:
Humor and Cultural Awareness
What is humor? And does it translate? If not, why not? Are there national cultural traits to humor and are there different cultural protocols for the use of humor in daily interactions and the workplace? We often hear that a sense of humor is a key success factor for expatriation but which sense of humor are we talking about?
What are the potential benefits of humor as a learning tool? Can humor have a role as catharsis in the training/coaching room to address self-awareness and cultural differences? Does humor evolve with the development of cultural intelligence? If so, how?
Corina Gafner and Anne-Claude Lambelet, your facilitators for this program, will share some initiatives where humor is used to build intercultural knowledge. They will guide you through interactive exchanges on personal experiences on the use of humor, to bring together feedback and perspectives from the training room.
Who should attend? Whilst this session is primarily directed to intercultural trainers, coaches and researchers, anyone interested in intercultural interactions and the use of humor are most welcome to attend.
What will you get out of the session?
Heighten your awareness of the contextual use of humor
Learn new ways of using humor in your training sessions
Share our list of resources (including links to youtube videos, comedians, blogs…)
What should you bring?
Your sense of humor!
Anecdotes or examples of humor being used for cultural understanding
If you are already using humor as a tool in training, bring your examples, videos, and ideas to share with the group.
When & Where: September 21, 2016
5.45 PM: Registration
The program will start at 6pm, duration 2 hours.
Venue : Active Relocation Offices, 3rd floor, Ave Industrielle 4-6, 1227 Carouge, Geneva.
Registration : CHF 20.- for SIETAR Switzerland members, CHF 45.- for non-members to cover venue, refreshment and handout costs.
Please email your registration to Anne-Claude Lambelet together with proof of fee payment on SIETAR Switzerland's bank account.
(Account Number: 01-4565-8/ Swift : CRESCHZZ8OA/ Bank : Credit Suisse, Winterthur)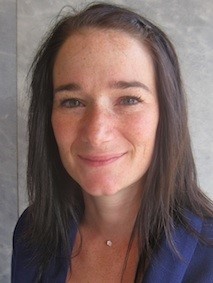 Corina Gafner, Communications Coordinator
Corina Gafner was born in the UK to Swiss-German parents. After 18 years in the UK, she spent time in Paris, Zurich and Lugano, teaching and translating, before spending almost a decade in Geneva working in trading and the legal sector. She now lives in the Bernese oberland and commutes between Geneva and Zurich where she works in communications for a law firm.
Corina Gafner was brought up in a bi-cultural environment in the UK. She moved to Paris and worked as an English language teacher, where she developed a better understanding of language and cultures. She went on to spend time in Zurich, Lugano, and Geneva. She lives in Bern and Valais, and commutes between Geneva and Zurich where she works in communications for a law firm.
Anne-Claude Lambelet
SIETAR Vice President and Membership
Anne-Claude Lambelet has lived and worked internationally all her life and has extensive first-hand knowledge and understanding of various cultures and countries in Europe, Asia, Australia and Africa. Anne-Claude has over 20 years' successful experience in high-level expatriate management, support, and training. She is the founder and director of ACL Consulting.
Anne-Claude is a recognized trainer and coach for intercultural and professional transition issues. She delivers Intercultural Communication Training, Cross Cultural Training, and Repatriation Training as well as Global Mindset Development and Multicultural Teams Effectiveness workshops. A regular trainer and speaker for professional associations and institutes of higher learning, she also served on the Board of Families In Global Transition (FIGT), a non-profit association focused on supporting families on the move of which she is currently Co-Chair of the Swiss Affiliate.