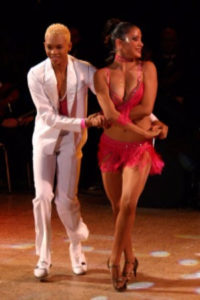 Doing The Culture Salsa*Salsa (mixture) is the name of a dance which evolved from multiple dance forms such as Son, Cha cha cha and Mambo, all popular in the Caribbean, Latin America and the Latino communities in New York since the 1940s. Through the years Salsa has gone through a lot of variation and incorporated elements of Afro-Cuban and Afro-Caribbean dances. Different countries have distinct salsa styles of their own Just like salsa or "sauce" in Latin American countries is a mixture of different ingredients, Culture Training blends different elements and your ability to come up with the right mix for each trainee is part of the training's success!
---
As you engage in intercultural training and coaching in your day-to-day practice, what kind of a "dancing" partner are you? In this day of blended learning programs and program customization, how do you adjust your style and steps to your partner(s), how do you pace yourself to their rhythm? How do you teach them new steps? When do you lead? When do you let them lead? What kind of "partner" are you most uncomfortable with and why? What can you do to deal with those who refuse to engage and how can you build on your faculty to "improvise"?
Sabine Baerlocher and Anne-Claude Lambelet will facilitate this interactive workshop, engage you to reflect on your style and share some tips and tricks to keep the Salsa alive.
Who should attend? While this session is primarily directed to Intercultural trainers and coaches, anyone interested in intercultural interactions and creating connections across cultures is most welcome to attend and expand his or her ability to adjust their style in day to day interactions.
What will you get out of the session?
An exchange of best practices,
An occasion to reflect on your own training style,
An opportunity to learn other "steps".
When: 4 October 2016
Registration: 5.45 PM
Program start : 6.00 PM, duration 2 hours.
Venue: UBIS University, Avenue Blanc 46, 1202 Geneva
Our special thanks to our conference room sponsor : UBIS University, Geneva
Cost: Free of charge for members, non-members will be asked to pay CHF 45.-
To register: Please email to Anne-Claude Lambelet and forward proof of payment to SIETAR Switzerland's bank account with your registration.
Account Number: 01-4565-8
Swift: CRESCHZZ8OA
Bank: Credit Suisse, Winterthur
---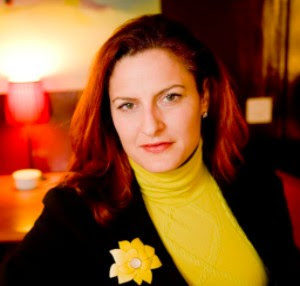 Sabine Baerlocher owns and manages Active Relocation, based in Geneva, since 2000. Sabine studied law with a specialization in International Humanitarian Law and Human Rights. She grew up in Geneva and has worked and lived in France, the USA and the German part of Switzerland.
---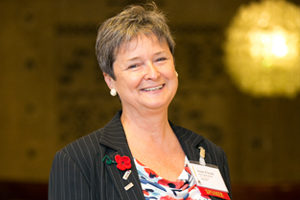 Anne-Claude Lambelet, Vice President of SIETAR Switzerland
Anne-Claude Lambelet has lived and worked internationally all her life and has extensive first-hand knowledge and understanding of various cultures and countries in Europe, Asia, Australia and Africa. Anne-Claude has over 20 years' successful experience in high-level expatriate management, support, and training. She is the founder and director of ACL Consulting.
Anne-Claude is a recognized trainer and coach for intercultural and professional transition issues. She delivers Intercultural Communication Training, Cross Cultural Training, and Repatriation Training as well as Global Mindset Development and Multicultural Teams Effectiveness workshops. A regular trainer and speaker for professional associations and institutes of higher learning, she also served on the Board of Families In Global Transition (FIGT), a non-profit association focused on supporting families on the move of which she is currently Co-Chair of the Swiss Affiliate.