Date/Time
Date(s) - 23/04/2020
6:00 pm - 8:00 pm
Location
Bern University of Applied Sciences, School of Health Professions
Room SW 502, the floor, Schwarztorstrasse 48,
3007
Bern
Categories
Thanks to our venue sponsor : Bern University of  Applied Sciences, School of Health Professions.
Come and participate in this interactive workshop where a set of tools will be presented to help professionals :
explain cultural beliefs and their impact to their clients
explain social and cultural masks to their clients.
Sometimes we need to go back to basics and discover some practical, simple tools to help us help our clients understand and see new points of view so judgment can be withheld.
This workshop is designed for trainers, coaches, lecturers and consultants as well as HR specialists managing intercultural training for their organization.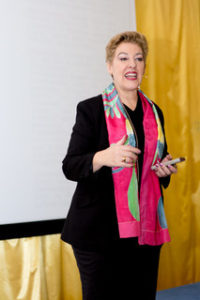 Jessica L. Lockhart
CEO / Consultant / Trainer / Speaker
International Institute of Humanology
Jessica says " My intense personal journey shaped me as a professional and led me to developing the discipline of Humanology® and many other methods and tools designed to help human beings.
Having lived in the United States, Spain, France, Poland, Russia and Switzerland, I also worked as a teacher in various countries, an experience that gave me the tools I needed to best share my knowledge with others. Trained as a multilingual ACC Coach and member of ICF, I went on to study any other tool or strategy that would help me help others better. I am the author of several books and weekly host both, a television and a radio show on Humanology™"
This Culture PopUp is free for SIETAR Switzerland members
Friends and Followers : CHF 25.-/participant.
Payment :
Upon registration/before the date of the Culture PopUp through our account
Zürcher Kantonalbank, Bahnhofstr. 9, 8001 Zürich
Account no. 1100-6323.482
IBAN CH58 0070 0110 0063 2348 2
Swift ZKBKCHZZ80A Please add a reference indicating your name and the date and title of the webinar
To register click here