Date/Time
Date(s) - 20/09/2018
All Day
Location
hwz Hochschule für Wirtschaft Zürich
Categories
Where:
hwz Hochschule für Wirtschaft Zürich Lagerstr. 5, 8021 Zürich
room 217
(please check out the screen at the entrance)
Join this workshop and learn about Edward T. Hall, credited with launching the field of intercultural communication. Discover what impact his work had on the intercultural field:
Learn about Edward T. Hall's life and its impact on his intercultural work
Get to know his still radical approaches
Tap into your feelings and physical behavior and reactions to the physicality of others
Gain practical insights
Identify alternative ways of learning, teaching, and training in our professional field.
This session is designed for trainers, coaches, lecturers and consultants working in the area of intercultural communication or anyone interested in the topic.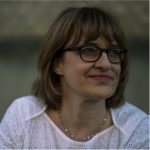 Dr. Christa Uehlinger is an experienced intercultural professional. In summer 2017, she had the pleasure to dive into Hall's work and life in New Mexico, being guided by Dr. John Condon, an acknowledged intercultural expert and a friend of Hall for 40 years.
Dr. Christa Uehlinger is the past president of SIETAR Switzerland, an independent intercultural advisor running her own company christa uehlinger linking people® (www.linkingpeople.ch) and a lecturer in intercultural management.
Her curiosity to discover other cultures and people led her professionally and privately to Europe, Canada, the US, Australia and Asia where she has lived, worked and travelled. Her work consists of several published articles on intercultural communication; moreover, she regularly holds speeches on this topic. She is the author of Miteinander verschieden sein, interkulturelle Kompetenz als Schlüssel zur global vernetzten Welt (Versus Verlag, Zurich/Switzerland) and co-author of the game «Crazy Business Stories Intercultural»