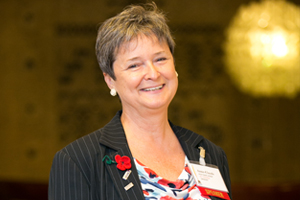 "I am a great believer in the positive power of professional associations : they help us connect, grow and drive awareness of our professional value-add to the public at large. It's therefore no surprise that SIETAR Switzerland has steadily grown in the last two years and is continuing to do so. I truly believe great things lie ahead of us, both in terms of the benefits we can bring to our members but even more so, in terms of the contribution we as an Organization can make in a world where, more than ever, intercultural dialogue is key to global harmony and the resolution of conflicts."
---
Anne-Claude Lambelet
President
Anne-Claude Lambelet has lived and worked internationally all her life. She has extensive first-hand knowledge and understanding of various cultures and countries in Europe, Asia, Australia and Africa.
With over 20 years' successful experience in high-level expatriate management, support and training, she is a recognised intercultural trainer and coach. She is actively engaged in migrant support and founded Sietar Switzerland's Peer-to-Peer Mentoring program. This is her second mandate as President at Sietar Switzerland.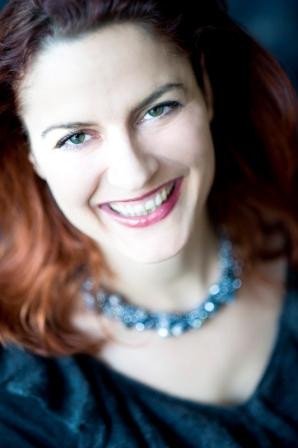 "Investing myself with SIETAR Switzerland is fully aligned with my dream which is to raise collective cultural awareness to a true consciousness. My life purpose is to facilitate respect of differences, embracing diversity and working together towards a better world. Within SIETAR the range and mix of expertise from different perspective allows us to re-think our limiting beliefs and grow. This is true diversity in action helping us to thrive in an interconnected globalized world. SIETAR Switzerland is providing an appropriate link between research and practice as well as developing and maintaining high expertise within the intercultural field."
---
Sabine Baerlocher
Board Member
Sabine Baerlocher owns and manages Active Synapses, a company specializing in Intercultural Networking based in Geneva. Sabine studied law with a specialization in International Humanitarian Law and Human Rights. She grew up in Geneva and has worked and lived in France, the USA and the German part of Switzerland.
Since 2005, Sabine has been providing cultural trainings, individual coaching and conferences in French, English and German, helping people deal with intercultural communication, culture shock and improve their cultural intelligence. She loves her work and values the variety of services implicated.
Sabine is particularly interested in religious diversity at work. In 2018, she finalized an academic study on "Religious diversity practices within multinational companies in the French speaking part of Switzerland". She is currently continuing on this path giving different conferences and training in the matter as well as pursuing her academic researches.
This is Sabine's second term on the Board. She has been a valued contributor and lead the team to deliver on our 2018 Congress.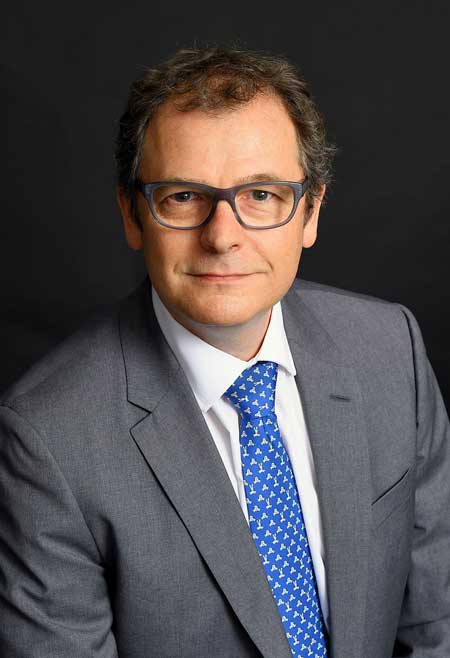 "Joining SIETAR Switzerland was an obvious choice after years of work with different industrial and national cultures. In Transition Management, you invest in mixing past and present working habits to co-create the future organisation. Multicultural environments are highly beneficial for individuals and industry as they provide access to the richness of global studies, research and perspectives, driving innovation which in turn has a positive impact on production."
---
Arnaud Detourbet
Treasurer
Arnaud Detourbet graduated in Finance, Accounting and Economics (Paris-Sceaux University and CNAM) after an initial training at Paris Chamber of Commerce management school. He acquired international financial experience in the controlling department of international groups in an Anglo-Saxon working culture with Hispanic countries (Delta Air Lines, Stanhome, Yves Rocher, Sicli-Chubb, Siemens, Alcatel, Dassault Systèmes). He grew up in Paris, partly living in Geneva and Mallorca then established in Geneva in 2015.
Since 2004, he has been carrying out projects in Transition Finance Management as FP & A Manager or Financial Controller and leading teams and Finance services through transformation following an acquisition, a spin-off, a modification of an ERP or regulatory implementation. Transition management requires a strategic overview and operational activity. Arnaud's main responsibility was to transform and then hand over a function to a junior manager or a renewed team. In 2012, Arnaud validated his expertise and experience through the Management of Transition Certification at Paris-Dauphine University.
In 2015 he settled in Geneva and dedicated to dual career partner's integration (IDCN), language exchange groups (CAGI), Wikipedia projects (les Sans pagEs) and lately with maths tuition to refugees to prepare them for future apprenticeship (Interactions).
Arnaud is SIETAR Switzerland's Treasurer.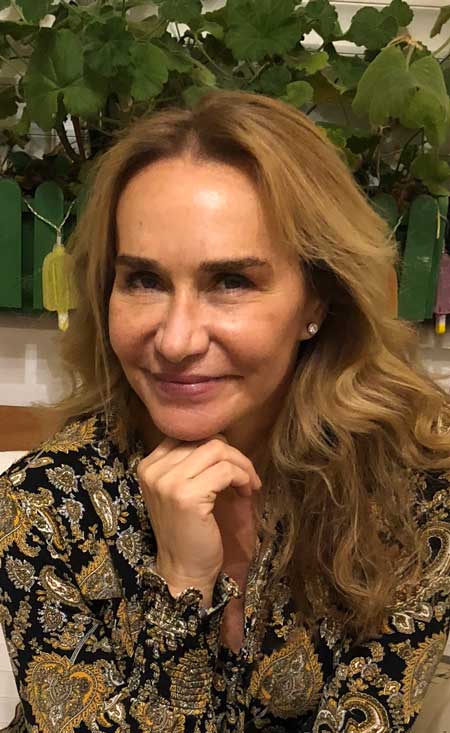 "Diversity has always been a link to cultural wealth in my mind. The crucial part is to find the way between the challenges.
As an association, Sietar works to provide direction in this culturally diverse world, leading the way to a better life both at the personal and global level.
I am very happy and proud to be part of the SIETAR Switzerland family.""
---
Ozlem Hersek
Board Member
Ozlem, born and raised in Istanbul, has devoted her career to increase the comfort, confidence and competence of individuals working and living in multicultural environments.
Specializing in intercultural communication, since the 1990s, she offers her expertise as a consultant, intercultural and language trainer and "culture coach " especially for expats and their families, supporting their cross-cultural transitions and integration.
Aside from being a professional Cross Cultural Trainer, Ozlem is also an I.C.F certified coach, a Personal Leadership practitioner and a certified M.B.T.I specialist. These combined competencies give her the opportunity to address her clients' individual characteristics as well as the cultural dimensions of the transition they are experiencing.
She currently lives in Geneva, regularly visiting family and friends in Istanbul and the USA.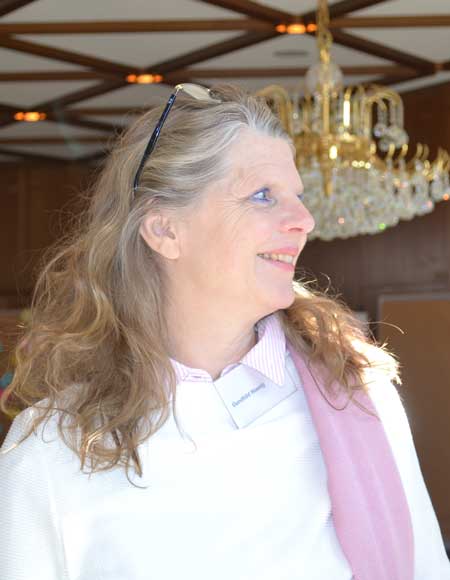 "No matter where around the globe – being able to create common reference points and mutual understanding is more than an art, it is a MUST for all of us. Whether we want to sustain a globally successful business, foster intercultural learning, contribute to a peaceful coexistence, or just make friends across cultures and regions. SIETAR as an international organization and its members and affiliates around the world have been contributing for decades now to education, training and research in the intercultural field and making the world culturally more accessible and more peaceful. I am happy and proud to be invited to contribute to SIETAR Switzerland."
---
Gundhild A. Hoenig
Gundhild A. Hoenig is passionate about people, their potential and human issues. Following a successful career as a Human Resources & Organizational Development Professional, she founded her consultancy, with Switzerland as the hub for international services. Her activities focus on :
accompanying people and global organizations in transition across cultures and geographical regions, addressing strategic prioritization, and cross-cultural understanding in the professional and humanitarian field,
fostering collective cultural intelligence for a positive organization transformation and people development,
moving towards trusted collaboration, burnout-free environments and workplace evolution.
As a trusted cultural navigator, she makes global (leadership) journeys meaningful. Gundhild has a university background as a lecturer, conference speaker and mentor. Her professional involvement has taken her to diverse cultures and various countries across the globe. In addition to her Board function, she is Sietar Switzerland's MeetUp Ambassador in Basel and our representative on the "Swiss Civil Society Platform on Migration and Development".