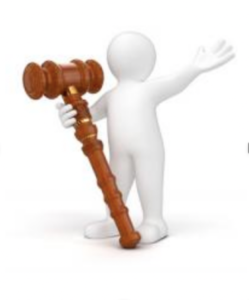 SIETAR Switzerland, starting with its first Congress in 2018, decided to support a charity organization. This year, since we have gone virtual, this will also be the case for our Silent Auction.
WHAT IS A SILENT AUCTION & HOW WILL THIS WORK?
We are receiving gifts from a number of donators. These are currently being listed, as they come in, on a dedicated Congress page. You will have the opportunity to bid on-line for any of these gifts during the entire Congress until midnight November 27th, 2020 CET.
Just click on the bidding list related to the item you desire to bid for. List your full name, email address and bid. As you consult the bidding pages, you will see what the current highest bid is. You can then decide to bid as high as you wish!  Estimated prices for all items will be provided in CHF.- next to the item's description, bear in mind we are collecting for a good cause:-)
If you are bidding for an item which will need to be shipped outside of the European region, please do consider bidding a bit higher to cover the postage.
WINNERS: will be announced at the end of the final session. After the Congress, we will proceed to collect the funds promised and ensure the purchased items are dispatched to their owners.
The cumulated amount will be donated by SIETAR Switzerland in the name of the Congress2020 participants to our chosen charity and the Board of SIETAR will dig in our purses to round off the amount we provide.
DONATIONS : Our sincere thanks to our generous Silent Auction donators. If you wish to donate a gift related to the theme of the congress, please contact us at congress2020@sietar.ch
Register first before bidding Click here to check our bids page for our lovely and useful items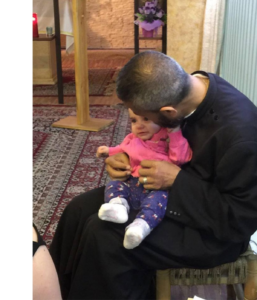 ABOUT THE CHARITY : The charity retained this year is, not surprisingly, a Lebanese organization. I am sure we are all aware of the devastating effect the recent harbour explosions had not only on Beirut, but on Lebanon in general.  Le Bonheur du Ciel supports street children and  the numerous children, including newborns, that have been abandoned since the explosions. The association provides a safe home and education for them. Behind this charity organization is Father Majdi Al Alawi, a man working tirelessly and providing inclusive support to children regardless of race, religion or ethnic background.
A Swiss TV current affairs program recently reported on the very disturbing situation with significant increases in street children and toddlers, since the explosions.
Thank you for supporting the charity through the Silent Auction. We are looking forward to seeing you all online soon!
The SIETAR Switzerland 2020Congress Team.