Date/Time
Date(s) - 25/02/2020
5:30 pm - 8:00 pm
Location
Universität Bern, The Cupola room/ Kuppelraum
Hochschulstrasse 4
3012
Bern
Categories
This talk will discuss how insights from brain and mind sciences can inform intercultural education and training. We will explore key concepts, such as the intuitive mind, embodied cognition and deep culture learning. We will learn about four levels of deep culture learning as described by dynamic skill theory. We will discuss how these ideas can be applied, and sample materials will be shared.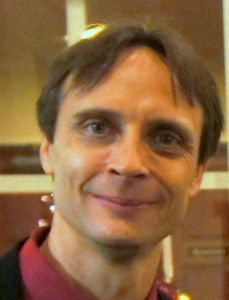 Joseph Shaules (PhD) is the director of the Japan Intercultural Institute and a faculty member at the International Center of Keio University, Tokyo, Japan. He is widely published. Works include Language, Culture and the Embodied Mind (Springer), The Intercultural Mind (Intercultural Press) and Deep Culture (Multilingual Matters). He is proficient in English, Spanish, Japanese, French and Indonesian.
REGISTRATION : for this Culture PopUp, registration will be on a first-come first-served basis. Priority will be given to SIETAR Switzerland members.
This Culture PopUp is free for SIETAR Switzerland members
Other SIETAR Associations : CHF 25.-/participant.
Friends and Followers : CHF 40.-/participant.
Payment :
Upon registration/before the date of the Culture PopUp through our account
Zürcher Kantonalbank, Bahnhofstr. 9, 8001 Zürich
Account no. 1100-6323.482
IBAN CH58 0070 0110 0063 2348 2
Please add a reference indicating your name and the date and title of the Culture PopUp.
To register click here
With special thanks to our venue sponsor : The University of Bern