Map Unavailable
Date/Time
Date(s) - 16/11/2017
6:00 pm - 7:00 pm
Categories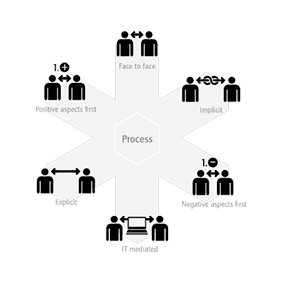 Feedback is the source of learning for any individual and organization. Compared to its relevance in development settings, little research has been done in this area on an international scale. There are guidelines available on the market of how feedback is best given. These guidelines, however, primarily offer an Anglo-Saxon or Western perspective. Further, they deal with ideal feedback practices and do not necessarily reflect the reality in organizations. Two researchers—Dr. Marcus Hildebrandt and Stefan Meister—decided to profoundly change this trend.
Feedback Profiler® enhances the competence portfolio of leaders of professional groups or networks, as well as trainers, coaches and consultants.
Improve one-to-one work relationships;
Negotiate practices on bi- or multicultural team levels;
Give tailor-made feedback to your group or network as a leader;
Use results as a lever for organizational learning and change
Create a global feedback culture
---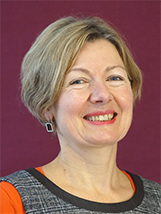 Irene Holtz has extensive experience of intercultural training and human resources management.
Irene's career in international HR spanned management, development and training, international recruiting and consulting. She also worked as a HR project leader and was responsible for various international projects, the building up of HR processes and the development of a strategic management development program. Since 2004, she has been working as an independent trainer, coach and consultant in the areas of intercultural management, international human resources and language training. She has been training and coaching executives, expatriates and their partners. In addition, she delivers workshops for global business teams and teaches Diversity and Human Resources Management.
In 2012, Irene founded Intercultures swiss. She numbers various international companies among her clients, including Munich Re, Sanofi, Huber+Suhner, Landis&Gyr, SECO, Daimler or Swarovski.