Date/Time
Date(s) - 16/09/2023
10:00 am - 5:00 pm
Location
Stables near Fribourg/FR


Fribourg
Categories
** EARLY BIRD EQUI-DAY PASS EXTENDED TO 31ST AUGUST **
** CHF 81 for SIETAR Switzerland members*, CHF 95 for other SIETAR members, CHF 179 for non-members. **
Horse Assisted Learning is today known to be a proven solution to support your sustainable transformation and growth – more powerfully and in less time than traditional learning methods!
This experiential learning day is for you, if you dare to:
reveal your authentic self
connect more deeply to your inner wisdom
re-awaken the connection between your body, heart and mind
develop your emotional agility
discover and overcome limiting behavioral patterns and fears
assess your impact and transform your limits into assets
experiment new ways to interact in real situations for greater impact
increase your inter-cultural excellence and develop your cultural readiness
Our Equine Facilitators & Coaches Gundhild A. Hoenig & Cornelia Roulet 🦋 will help you grow your intercultural competence and impact beyond theories!
Whether you are an interculturalist, leader, a lecturer, a contributor, an expert, a coach – or just curious – join us 🤝 for an experiential learning day and discover how horses 🐴 can support your personal and professional growth and thriving, and increase your intercultural intelligence. Gundhild and Cornelia will help you to make links with the human world and work.
This event will be in English. However, our Coaches speak English, French and German! Doors will open at 9:30am and morning coffee will be served until 10:00am. The equine workshop will finish at 5:00pm, and will be followed by an apéro which will finish at 6:00pm.
Participants will be required to pay fees in full before the event.
** EARLY BIRD EQUI-DAY PASS EXTENDED TO 31ST AUGUST: CHF 81 for SIETAR Switzerland members*, CHF 95 for other SIETAR members, CHF 179 for non-members. **
From 01.09 Regular Equi-Day Pass : CHF 95 for SIETAR Switzerland members*, CHF 109 for other SIETAR members, CHF 195 for non-members
(*Annual membership CHF 180, students CHF 50)
Registration is mandatory for this event. To register now, please click here or scan the QR code below.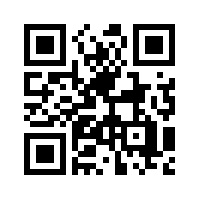 Organized by SIETAR Switzerland in collaboration with EquiAuthentic.
About our Coaches
Gundhild A. Hoenig is a SIETAR Switzerland Board Member. She is a dedicated, seasoned leader and coach, equine facilitator and interculturalist. She believes in leading through empowerment, making a difference every day and creating awareness of things that matter most. Blessed with a strategic mind-set and passion for people, their potential, human issues and development needs, she accompanies people and organisations in transition to reach objectives effectively across cultures and geographies and helps them to thrive.
Cornelia Roulet 🦋 is a coach, NLP master practitioner and equine facilitator. She practices intuitive talent challenging through kindness and authenticity. She believes in transformation through self-awareness and balancing the wisdom of the body with the power of the mind for healthier relationships and work environments. She champions connected and growth-oriented leadership and has a passion for the human component in organisations.