Map Unavailable
Date/Time
Date(s) - 27/06/2023
12:00 pm - 1:00 pm
Categories
Do you wonder what horses have to do with people development & intercultural excellence? 
The best way to discover it yourself is by joining our Lunch & Learn on Tuesday, 27th June @12pm CET on Zoom – and then experiencing it directly at our SIETAR Switzerland Experiential Learning Day, on Saturday, 16th September !!
SIETAR Switzerland Board member Gundhild A. Hoenig and colleagues will share insights into the benefits of Equine Facilitated Learning – and their experiential approach to cross-cultural development which accelerates learning and teaching of intercultural excellence.
Register now for our live Zoom webinar to discover and learn: 
Why is now the time for equine-assisted learning? To contribute to the transformation in the interconnected world!
Why include horses in the intercultural learning field? Synergy of rationality and experience for sustainable impact!
Discover how horses can help us harness the potential of both hemispheres of the brain to improve inclusive (working) relationships.
Explore ways to empower your vision. The horse as a mirror – gain a new angle of your (g)local view.
Let yourself be surprised by the variety of ways in which learning with horses can enrich your work and world and help you thrive internationally and locally.
Find out how to increase your inter-cultural excellence and develop your cultural readiness!
What we need is a change in consciousness that leads to new ways of acting towards peace and equity. What is the best way to initiate and successfully contribute to this change? There is no better time than now to bring horse-assisted learning and coaching out into the world.
We invite all SIETAR members, friends and followers, and anyone who is curious to discover alternative methods for their personal and professional intercultural development, coaching and teaching, to join us and learn more.
If you're ready to sign-up directly for our Experiential Learning Day on September 16th, please click here or scan the QR code below to access the registration form.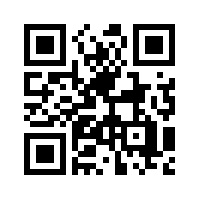 **
"Put away the book, the description, the tradition, the authority, and take the journey of self-discovery."  Jiddu Krishnamurti