Date/Time
Date(s) - 12/03/2019
6:30 pm - 8:30 pm
Location
Event Location
Rue Mauverney 18A
1196
Gland
Categories
There is a lot of talk about diversity as the best way to create synergies, creativity, and innovation in organization and societies. However, diversity is only one side of the coin. The other side is inclusion. Without inclusion, diversity becomes just a nice word, but it does not generate actions and therefore does not meet the objectives that make it valuable. To embrace diversity and become inclusive, we must overcome some emotional and mental barriers, present in ourselves as individuals but also in organizations. Understanding how these barriers work, how to recognize them and how to face them, is the objective of this Cultural Pop-Up.
What we will focus on:
Understanding these barriers: bias, stereotype and prejudice.
Focus on "unconscious bias" as the most unpredictable form of mental barriers.
Understand why, where and how unconscious biases are formed.
A simple model to recognize and work in my unconscious biases.
How to introduce unconscious bias in cultural training.
This session is designed for trainers, coaches, lecturers and consultants working in the area of intercultural communication or anyone interested in the topic.
---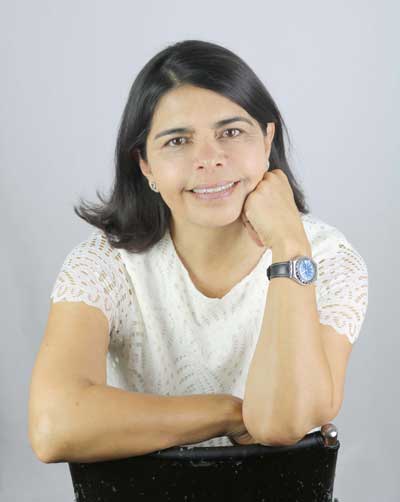 Veronica de la Fuente
Verónica acquired her passion for the intercultural world during her expatriation of 10 years in Brazil. She has been working in this area for over 12 years, firstly in Brazil and then in Chile and Switzerland. Professional coach accredited by the ICF (international coaching federation), her work moves between coaching, training/facilitation and the academic area and as a lecturer of the "Intercultural Management" course at the Catholic University of Chile.
Currently, her field of action has extended to diversity and inclusion, helping organizations (mainly in Chile) to create accountable and sustainable D&I cultures. She actively participates in the ICF as chapter leader of the Swiss-French chapter, as well as in the ICF Synergie group, "The alliance of the francophone countries", of this organization.
Verónica is also an active member of Sietar Switzerland.
---
This Culture Popup is free for  SIETAR Switzerland members

Friends and Followers : CHF 25.-/participant.
Warning : Places are limited for this workshop so register early!
Payment :
Upon registration/before the date of the Culture Pop-Up through our account 

Zürcher Kantonalbank, Bahnhofstr. 9, 8001 Zürich
Account no. 1100-6323.482
IBAN CH58 0070 0110 0063 2348 2
Please add a reference indicating your name and the date and title of the Culture Pop-Up.
To register click here