Map Unavailable
Date/Time
Date(s) - 16/03/2021
5:30 pm - 7:00 pm
Categories
THE VIRTUAL SOLIDARITY PROCESS – March 16, 5:30 to 7 pm 
a structured approach to leveraging diversity to support peers with unresolved challenges
These days everyone is facing unprecedented challenges. We all need a little support in thinking through how to respond to a nebulous future. Tapping into a supportive community can help us gain much needed perspective and find new insights. This SIETAR community focuses on the power of intercultural synergy as a clear benefit in bringing diverse perspectives together.  However, many people approach the process of helping others (and being helped) with an instinctive solution orientation – "ah, I know what you need to do!" or "what's your advice?" Problem helpers base such solutions on what they have done in the past or a superficial understanding of the 'problem owners' special context; problem owners are often trapped in a loop of their own limited perspective on the problem.
David Trickey, Head of the Organizational Impact Practice at TCO International, has crafted this 'virtual solidarity process' over the years into a simple, fast and powerful 5-step approach to supporting peers. It is designed to build trust through calibrated vulnerability between problem helpers and problem owners, build networks and show the power of diverse perspectives in rethinking the practical challenges we face. It also supports a culture of personal accountability in a context of group collaboration. To date this process has been used with over 1000 participants on workshops who then apply it within their own organizations.
By participating in the 90-minute session you will:
Have hands on experience of the virtual solidarity process as a problem owner or problem helper
Debrief to understand the rationale behind the sequencing and use of each step
Help others or be helped J
Receive a summary of the process to use in your own workshops
Preparation
In the Zoom registration we will ask you if you can volunteer to be a problem owner. Instructions on identifying the type of unresolved problem to bring and how to articulate it are included in registration. If you want to 'just' be helper, then that's fine too.
Please register in advance for this meeting
Please note
We ask you to arrive 5 mins before the start time to ensure everyone is technically 'ready to go'. Because of the total involvement of the participants in the multiple steps during the process, we cannot accept people arriving after the start time. And please be sure you can stay until the end as everyone's contribution is needed from start to finish. Thanks for your understanding.
D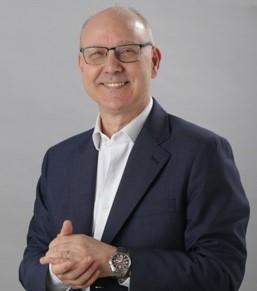 avid Trickey is a founding partner and Head of the Organizational Impact Practice at TCO International. While the role of intercultural practitioner has remained one of his professional identities since 1986, he is also a coach for Leadership Teams and an organizational architect in designing culture change initiatives requiring large-scale behavioral change. He co-developed TCO's flagship program on Global AgilityTM – developing the ability to think, act and create value in an interdependent VUCA world. He is author of Managing Challenges across Cultures (McGraw-Hill, 2015). At present he is working with Dr Milton Bennett in the final stages before launching an innovative tool to measure intercultural potential at an organizational level: the Intercultural ViabilityTM Indicator.
This event is sponsored by TCO international

Participant's testimonial:
I had the pleasure to participate to one of David's Solidarity Based Process webinar and found the system both so simple and so efficient that I thought everybody should know about it. This is such a great way of using virtual meetings and helping people solve problems based on diversity, listening and trust. I would recommend it to everyone. You have to experience it.
Sabine E. Baerlocher, President, SIETAR Switzerland