Map Unavailable
Date/Time
Date(s) - 19/03/2019
6:00 pm - 7:00 pm
Categories
Much of our motivation driving social behaviour is governed by an overarching organizing principle of minimizing threat and maximizing reward. In other words, our brain makes us run away from threats as quickly as possible, and it invites us to approach carefully when we face something or someone that could be rewarding.
The aim or this webinar is to explore what may happen when we threaten, or on the contrary enhance, the Status, Certainty, Autonomy, Relatedness and Fairness (SCARF) of our interlocutors, especially those coming from a different socio-cultural background.
Please log in at least 10 minutes before start of webinar to ensure connectivity.
---
Daniel Glinz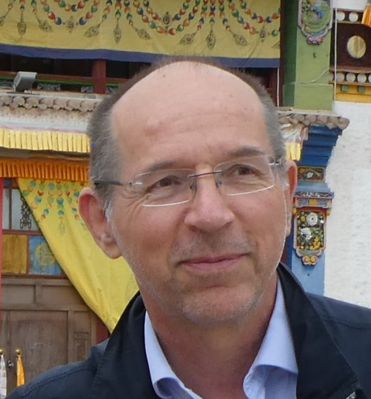 Daniel Glinz is a senior coach and trainer at www.cinfo.ch His main task is to develop and coordinate the continuous training offers for partner organisations and customers, with a special focus on intercultural communication and cooperation. Having started his career as a news correspondent in East Asia, he joined the International Committee of the Red Cross ICRC as a delegate. After having spent several years in the field (Kuwait, Sri Lanka, Hong Kong, India, Colombia, Mexico and Central America) he worked in the Geneva headquarters, where he completely re-designed the on-boarding program for the new staff. He later took the responsibility for the delivery of learning and development activities. Besides a Bachelor's degree in sinology, he holds a Swiss Federal Certificate in Adult Learning and a MAS in Transcultural Communication and a certificate as a professional coach.
---
This webinar is free for SIETAR Switzerland members
Friends and Followers : CHF 25.-/participant.
Other SIETAR Associations : A limited number of places are available on a complimentary basis to members of other SIETAR Associations. These places are allocated on a first-come, first-served basis provided there is room after our members are registered.
Payment :
Upon registration/before the date of the webinar through our account
Zürcher Kantonalbank, Bahnhofstr. 9, 8001 Zürich
Account no. 1100-6323.482
IBAN CH58 0070 0110 0063 2348 2
Swift ZKBKCHZZ80A
Please add a reference indicating your name and the date and title of the webinar
To register click here
(Reproduction by permission of the artist, Victor Uthoff, contemporary Mexican painter)