Students come from all over the world to study hospitality management in Switzerland. At one hotel school, students attend from over 50 different countries, with a growing number coming from Mainland China. For many of them, it is their first time away from home: a time to experiment and test new boundaries. Together with their newfound freedom, the students are faced with a new academic challenge, in addition to being confronted with a different social environment. It's a challenge for both the students and the school.
In the summer of 2015, the staff nurse at this particular school came to Linda Hurlimann, a lecturer at the school who was also finishing her Masters in Intercultural Communications at the University of Lugano, to discuss what she considered "a cultural dilemma". She had been organizing regular visits to the local gynecologist for female Asian students from Mainland China, Hong Kong and Taiwan. On average the gynecologist said that he saw international students with STIs (Sexually Transmitted Diseases) four times more often than local females of a similar age. Ninety percent of the cases the health insurance company at the hotel school dealt with involved STIs. There had also been two instances of HIV and two pregnancies amongst the female Asian student population. One student did not realize she was pregnant until seven months into the pregnancy, and she refused to tell her parents. The nurse suspected that a large number of Asian students were not using protection during sexual encounters and wondered if there was a cultural reason for this.
Linda's research since then indicates that many young people in Asia, both male and female, are not receiving sexual health education, and this leaves them vulnerable to abuse, exploitation, STIs, and HIV, as well as unintended pregnancies for the girls. A continuing lack of a government-implemented and extensive sex education programme, particularly in Mainland China, means that the task of educating these young students who choose to study abroad falls to schools such as the one where Linda works. In many East Asian cultures, attitudes stifle open discussion about sex and sexual health issues. In other countries, parents and friends are often a source of information. Nevertheless, cultural attitudes in many East Asian nations suppress these dialogues. The research highlighted the fact that many students would not talk to their parents about these subjects, nor to their friends. Judgments are quick to be passed and young people are encouraged to hide their curiosity, since showing interest in sexual matters could result in them 'losing face'.
China is a country full of contradictions. Whilst more than 70% of the population has claimed to experience sex before marriage, it is not uncommon to find women who don't know how they became pregnant. Ignorance is still massive, and although sexual education is supposedly mandatory in school, that's rarely the case. Teachers are too ashamed to discuss the subject, and parents worry that their children are being perverted. The challenge is to find effective methods for sex education, which provide these students with age-appropriate, culturally relevant and scientifically accurate information so that they can make informed choices about contraception, sexual partners and other life skills. Following the qualitative research leading to a better understanding of Mainland Chinese, Hong Kong Chinese and Taiwanese students' sexual knowledge and in particular their attitudes and values, the school is revising or enhancing the existing programmes to meet the needs of this student population.
The hotel school is particularly taking into account the cultural tendency to shy away from situations where the student may lose face by ensuring anonymity and respect of privacy during information evenings, brochure distribution and student events. Nevertheless, the students must also learn that sexual health education is a basic right and without it, they are ill equipped to deal with the new social situations they are likely to encounter during their studies abroad. However, over the last two years, there have been no pregnancies at the school, and the number of STIs has decreased. The school has learned a lot and so have Linda and the students. The process requires adaptation from all sides. Just the way an intercultural project should.
---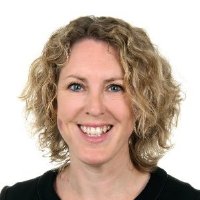 Linda Hurlimann is a Lecturer in Cultural Diversity at Hotel Institute Montreux. She is a Master of Intercultural Communication  graduate from the Università della Svizzera Italiana.
She teaches undergraduates and postgraduates from around the world to develop understanding, consideration and sensitivity to the different cultures in which they may work and travel. Topics covered include: culture shock, identity and stereotyping, non-verbal communication, migration, world religions, globalization and diversity.