Date/Time
Date(s) - 12/02/2020
5:30 pm - 7:00 pm
Location
Webster University Geneva
rte de collex 15
1293
Bellevue
Categories
@Le Rhythm is an important element of music mostly associated with timing and repetition where we sometimes call it the beat. Rhythm is life and is all around us like the vibrations of the smallest particle to our very own heartbeat.
Rhythm throughout history connects people and communities, promotes collaboration and cooperation. Since rhythm is so fundamental, natural and universal to us all, we believe it is truly an appealing platform to learn and develop ourselves.
Rhythm based learning or RBL is a unique program that uses primarily rhythm and music to provide you a safe and fun way to learn and develop your emotional intelligence and leadership skills.
Benefits : You will have an opportunity to sample and experience a highly immersive, interactive, engaging learning through rhythmic activities via drums, percussions and music.  We will be using RBL to explore some topics like self-awareness, awareness of others, effective communications, active listening skills and focus on being rather than doing. All are important skills of an effective leader.
Come join us for this fun and engaging session where you can explore and discover what RBL can offer you.
Target Audience : Everyone, leaders, managers, supervisors, teachers, trainers, facilitators and educators
This session is designed for everyone with or without musical background and training.  All equipment will be provided.  You are encouraged to bring you own drums or favorite percussion. Let's play and learn together.
You can check videos of past events on :
https://www.facebook.com/tzeyasmin/videos/10157648655033991/
https://www.facebook.com/nadja.schnetzler/videos/10156840058554102/
https://youtu.be/TL1E2336nrQhttps://www.facebook.com/RBLMalaysia/videos/854876631534091/
---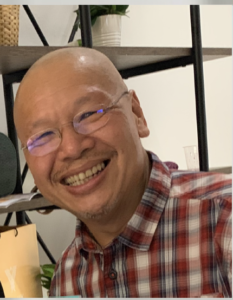 Foo Chuen Yong has been working with people of all levels. With over 30 years in IT industry, he led the Regional (ASEAN & India) Operations for a US based MNC software company. Foo is a 12 time "Presidents Club Award" Winner for excellence in Sales and was voted "Asia Pacific Regional Manager of the Year" in 2009.
He holds a Bachelor of Arts degree from University of Toronto, Canada with a double major in Economics and Political Science.
Yong is a certified coach and achieved the Associated Certified Coach (ACC) credential from the International Coach Federation (ICF) with over 130 hours of professional coaching experience to date. He previously held the position of Secretary of the ICF Malaysia Chapter and was a committee member and auditor of the Association of Coaching Supervisors Malaysia (ACSM). Yong is also a certified Accelerated Learning Practitioner from the International Association of Accelerated Learning (iaalp.org).
A Certified and Licensed NLP Practitioner, he is a trained Drum and Rhythm facilitator. He has completed the TCOS Drum Circle Facilitator Foundation Program, Kalani's Developmental Community Music & World Rhythms Training, Village Music Circles Basic Facilitators Program and R2R Rhythm to Recover Facilitation Program. Yong is kept busy designing and facilitating workshops for leadership skills development with both large and small medium enterprises.
A team member of the SocialEnterprise Academy Malaysia, he recently participated in their 6 weeks business accelerator program for Social Enterprise startups, coaching & supporting startups through their accreditation by the Malaysian Global Innovation & Creativity Center as Impact Driven Enterprises.
Using drumming and rhythms, Yong also facilitates teambuilding and leadership development programs. He has facilitated rhythmic circles in Malaysia, Pakistan and Switzerland.
---
REGISTRATION : for this Culture PopUp, registration is limited to 30 participants. Registration will be on a first-come first-served basis. Priority will be given to SIETAR Switzerland members and  students and academic staff from Webster University.
This Culture PopUp is free for SIETAR Switzerland members
Other SIETAR Associations : CHF 15.-/participant.
Friends and Followers : CHF 25.-/participant.
Payment :
Upon registration/before the date of the Culture PopUp through our account
Zürcher Kantonalbank, Bahnhofstr. 9, 8001 Zürich
Account no. 1100-6323.482
IBAN CH58 0070 0110 0063 2348 2
Please add a reference indicating your name and the date and title of the Culture PopUp.
To register click here
 With our sincere thanks to our venue sponsor Webster University and the WCCI!