Map Unavailable
Date/Time
Date(s) - 04/11/2019
6:00 pm - 7:00 pm
Categories
Everybody talks about Diversity. Everybody talks about Religious conflicts in the world. Strangely enough though, managing religious diversity at work still seems to be a kind of taboo topic.
What are the different positions that companies take when faced with the question of religious diversity?
What can be done to integrate religious diversity in the workplace?
Are there any good or best practices to put in place?
Come and participate in this interactive webinar and hear what managing religious diversity at work with efficiency looks like.
This webinar is designed for trainers, coaches, lecturers and consultants as well as HR specialists working in the area of D&I, intercultural communication or anyone interested in the topic.
Please log in at least 10 minutes before start of webinar to ensure connectivity.
---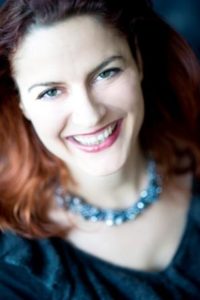 Sabine Baerlocher, Board Member
In September 2018, Sabine completed a CAS in Religion and Global Governance (Certificate of Advanced Study) at the University of Geneva. Her final research paper focused on "Religious Diversity Practices within Multinational Companies in the French Speaking Part of Switzerland". She will be presenting highlights of this brand new research during our webinar. Following her graduation, the University of Geneva has invited Sabine to join their teaching staff for the next session of the CAS, as specialist in Cultural and Religious Diversity Management within companies.
---
This webinar is free for SIETAR Switzerland members
Friends and Followers : CHF 25.-/participant.
Other SIETAR Associations : A limited number of places are available on a complimentary basis to members of other SIETAR Associations. These places are allocated on a first-come, first-served basis provided there is room after our members are registered.
Payment :
Upon registration/before the date of the webinar through our account
Zürcher Kantonalbank, Bahnhofstr. 9, 8001 Zürich
Account no. 1100-6323.482
IBAN CH58 0070 0110 0063 2348 2
Swift ZKBKCHZZ80A Please add a reference indicating your name and the date and title of the webinar
To register click here