Dr Christa Uehlinger, Foundation President 2014-2017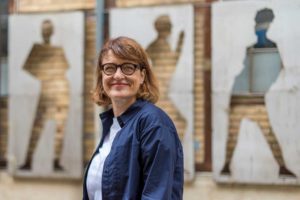 With a PhD in law from the University of Zurich, long-standing international business experience, studies in intercultural communication in the US and courses in the Psychology of Communication and Psychosynthesis, Dr. Christa Uehlinger is an experienced intercultural professional.
After her studies, she worked over 10 years internationally in global operating companies as a manager and consultant.
An independent intercultural advisor, Dr. Christa Uehlinger runs her own company christa uehlinger linking people® and works with leading companies from different industries as well as municipal employees, nurses, teachers and multicultural teams. Additionally, she is a lecturer in intercultural management.
She is the author of Miteinander verschieden sein, interkulturelle Kompetenz als Schlüssel zur global vernetzten Welt (Versus Verlag, Zurich/Switzerland) and the co-author of the game Crazy Business Stories Intercultural.
She speaks German, English and French.
---