SIETAR Switzerland's Past Presidents serve on an Advisory Committee to the current Board.
---
2017-2020:
Anne-Claude Lambelet, President

"In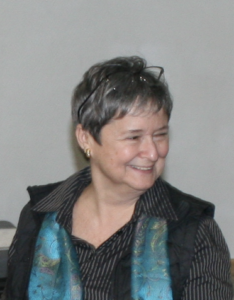 this age of globalization and migration, our societies are increasingly more diverse. Whilst these new forms of diversity create new opportunities, they also raise many challenges, such as intolerance, prejudice and misunderstanding, social fragmentation and violent extremism. All of this, undoubtedly, raises new questions about the meaning of 'progress' and the foundations for peace and sustainability, for inter-culturalism and respect for human rights and fundamental freedoms."
A seasoned intercultural trainer and coach with in-depth knowledge of various cultures, Anne-Claude cumulates  20+ years of contribution to the intercultural field and the Global Mobility Sector. During that time, she has served on Boards of Professional Associations and Not-for-Profit Organizations including SIETAR Switzerland (Founding Board & Past President), ERC, FIGT, SARA (Founding President and Life Member)
Anne-Claude's current focus as she continues to support SIETAR Switzerland's growth is to:
– Facilitate SIETAR Global Connect Group (composed of 30+ national and supra-national SIETAR Associations Presidents and senior Board directors), who regularly exchange on:
the development of the profession,

its role in gaining recognition that

cultural diversity and intercultural dialogue are both an asset and a soft power that can help our societies address tomorrow's complex challenges and undertake the major transformations required for the future of mankind on this planet.
– Co-ordinate SIETAR Switzerland's participation and engagement in the UNES PERSPECTIVES – STUDIES Project which aims at facilitating access to higher education in Switzerland for refugees. The role of SIETAR Switzerland will be to:
emphasize the importance of intercultural communication within projects and support with training,
serve as a platform for exchange and networking and
provide (reverse) mentoring.
– Be the Board interface for the working group: "Value recognition for our profession". The goal of the effort is to (a) raise awareness that intercultural knowledge is critical for business success, and (b) increase the demand for intercultural knowledge from SIETAR members.  This work group is co-hosted by member Veronica de la Fuente and Board member Kimberly VanLandingham. Inquiries from SIETAR Switzerland members regarding participation in this project should be addressed to : kimberly.vanlandingham@sietar.ch
---
2014 – 2017:
Dr Christa Uehlinger, Foundation President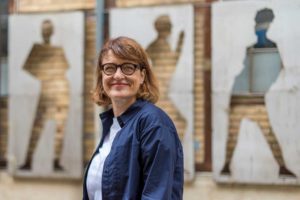 With a PhD in law from the University of Zurich, long-standing international business experience, studies in intercultural communication in the US and courses in the Psychology of Communication and Psychosynthesis, Dr. Christa Uehlinger is an experienced intercultural professional.
After her studies, she worked over 10 years internationally in global operating companies as a manager and consultant.
An independent intercultural advisor, Dr. Christa Uehlinger runs her own company christa uehlinger linking people® and works with leading companies from different industries as well as municipal employees, nurses, teachers and multicultural teams. Additionally, she is a lecturer in intercultural management.
She is the author of Miteinander verschieden sein, interkulturelle Kompetenz als Schlüssel zur global vernetzten Welt (Versus Verlag, Zurich/Switzerland) and the co-author of the game Crazy Business Stories Intercultural.
She speaks German, English and French.