My introduction to intercultural training was in a refugee camp in Thailand in 1983, running training courses for Cambodian families who had been granted asylum, to prepare them for their new life in the U.S., Canada, or Europe after fleeing the Khmer Rouge's 'Killing Fields'.  I was a student volunteer, and it was an impactful and inspiring experience: a reminder at once of the horrors that human beings can inflict on one another in the name of difference and of the triumph of the human spirit over adversity in those that survived. Since then, most of my work has involved corporate and organisational settings and using culture to enhance the effectiveness of teams and leaders in the business world. I had hoped the world would have moved on too, but unfortunately, as we are all too aware from watching the news these days, it seems that much more still needs to be done to foster better communication, understanding and respect between people of different cultures.
According to a recent report by the Norwegian Refugee Council, in 2016 a staggering 35 million people, the equivalent of one person every second, were forced by conflict, violence or natural disaster to flee their homes. The current global refugee crisis has seen more than 65 million people forcibly displaced, the highest number since records began.
SIETAR globally has been involved in various projects and strategies involving refugee and migrant groups and SIETAR UK is currently developing strategies and ideas for how we can do more in this area, in co-operation with other SIETAR groups. I was delighted therefore to be invited by Anne-Claude Lambelet of SIETAR Switzerland to represent her at a recent event in London, focussing on refugees and migrants. The event, run by the PLuS Alliance between Arizona State University, King's College London, and UNSW Sydney was part of the Alliance's pursuit of innovative solutions for global challenges in the areas of sustainability, global health, social justice, and technology.
The event brought together experts from the three universities to speak to alumni and was held at Kings College London (which is an institutional member of SIETAR UK). It highlighted the multi-faceted nature of the refugee crisis and the variety of areas and factors which affect it, with a range of speakers from different disciplines outlining projects which address different aspects and innovative approaches to this great global challenge.   According to PLuS Alliance's Managing Director, Paul Ramadge, who hosted and introduced the event, " We are living in a troubling era of the dispossessed – from Syria to Afghanistan, the Lake Chad Basin, South Sudan, Somalia and more," adding that universities are well placed to find solutions.
This was echoed by UNSW President and Vice-Chancellor Professor Ian Jacobs, who said, "Universities are not only institutions for learning and for research but also agencies for social justice and policy improvement and active, positive change." He added that universities could play a major role in correcting misconceptions by helping to raise awareness and highlighting misinformation and miscommunication around refugees. He cited the fact that five of the eight billionaires in Australia in 2000 came from a humanitarian settlement background as evidence that the view of refugees as a burden on the economy is "short-sighted".
Speakers on the panel included Dr Jacqueline Wernimont of Arizona State University, who showcased the creative and entrepreneurial work being done by migrant communities across the globe, which is the focus of her Collaborative Ecologies project, a PLuS Alliance initiative.
UNSW Professor of Architecture David Sanderson then spoke about the need for 'urbanised' humanitarian responses and aid, given that, contrary to popular belief, most refugees and migrants end up in cities or towns rather than in refugee camps.
The first speaker on the panel was Professor Satvinder Juss, Professor of Law at King's College, London, who discussed the question What is refugee law a solution to and who does it serve? in the context of human rights, asking, "Is it a humanitarian project and if so, is it based on human rights considerations?" The concept of human rights, as proclaimed in the Universal Declaration of Human Rights in 1948 is, he argues, a fundamental part of a liberal, democratic society.
"Human Rights is the idea of our time. It is the only idea of the 20th Century to have gained widespread universal acceptance," he said, quoting renowned Columbia University Law Professor Louis Henken, speaking in 1990. Unfortunately, in the 21st Century, according to Professor Juss, that premise, that entire edifice is now under siege by certain leading politicians in the west. Professor Juss also lamented the way current rhetoric around the subject, of, for example, asylum seekers has somehow made "generosity a vice".
Referring back to refugee law, he concluded that, rather than being about "human rights", in many cases refugee law is treated as "an extension of foreign policy to promote national self-interest." According to Professor Juss, the United States in particular is very clear on this. While acknowledging the fact that no country can ever take in everybody who wishes to come to it, he indicated regret for the fact that the label 'refugee' has become a "rationing device" for countries to determine the type of people who can and cannot come in and how this then can have direct and indirect implications for specific ethnic and religious groups. It can also lead to the proliferation of the use of illicit methods, where desperate people become more vulnerable to exploitation, such as human trafficking.
In response, he urges concerted, collective action across international borders. On a positive note, he concluded that there is fightback in the legal profession, citing for example, Hawaiian Judge Derrick Watson, who managed at least to dilute U.S. President Trump's infamous travel ban on those from certain mainly Muslim countries. Other positive moves apparently include new categories of refugee status, which will make more people eligible, including child refugee, trafficked persons, and conscientious objectors.
As Paul Ramadge concluded, the major challenges facing the world today are global and interdisciplinary in nature. The development of potential sustainable solutions are beyond the capacity of any single individual or institution – public or private. However, combining the capabilities of top-tier researchers and educators from around the world enables us to redefine 21st century education and bolster efforts to solve some of the biggest global challenges. These are areas that interculturalists can be involved in, and it could be argued that the work we do is more important and valuable than ever in this increasingly globalised yet divided world.
While not minimising the challenge ahead, these thoughts inspire hope and articulate a call to action to SIETAR members globally and to those of us in the intercultural field.
---
Joyce Jenkins: intercultural business coach, President SIETAR UK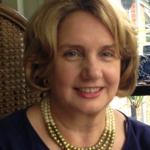 Joyce has over 30 years' experience of global business, and has lived for over 20 years in Southeast Asia, China and Japan, as well as in France and the U.K.  She speaks several languages, including Japanese, Thai and Mandarin Chinese.
Joyce provides intercultural coaching and training for a range of clients around the world.
She has an MA in Chinese and Japanese studies and is currently studying for an MA/PhD in Intercultural Communication for Business at Birkbeck, University of London.