Map Unavailable
Date/Time
Date(s) - 05/05/2020
6:00 pm - 7:30 pm
Categories
Dear SIETAR Switzerland Members, Dear Sietarians at large, Dear Friends & Followers,
Are you interested in finetuning your professional practice? If you are a coach or a trainer active in the field of intercultural communication, we invite you to join this online "Intervision Session".
"Intervision" is a term used to describe peer-to-peer meetings between professionals and practitioners, usually in the health, social, medico-social, educational and legal sectors – with the aim to exchange experiences and good practices, and to reflect collectively on our professional conduct.
During a typical intervision session, we collectively look at one or two real situations brought in by the participants, in order to learn from each other's challenges and/or to get inspiration from success stories.
This online session will last from 60 to 90 minutes.
SIETAR Switzerland Past President, Anne-Claude Lambelet will facilitate this session.
Please log in at least 10 minutes before start of webinar to ensure connectivity.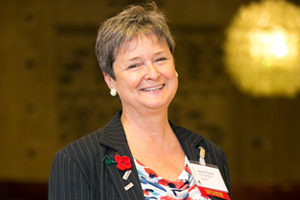 Anne-Claude Lambelet has lived and worked internationally all her life. She has extensive first-hand knowledge and understanding of various cultures and countries in Europe, Asia, Australia and Africa.
Anne-Claude has over 20 years' successful experience in high-level expatriate management, support and training, a recognised trainer and coach for intercultural issues she has held the Presidency of SIETAR Switzerland for 4 years. She is currently also managing the SIETAR Global Connect Group which incorporates Presidents from all SIETAR national and supra-national Associations.
This webinar is free for SIETAR Switzerland members
Friends and Followers : CHF 25.-/participant.
Other SIETAR Associations : A limited number of places are available on a complimentary basis to members of other SIETAR Associations. These places are allocated on a first-come, first-served basis provided there is room after our members are registered.
Payment :
Upon registration/before the date of the webinar through our account
Zürcher Kantonalbank, Bahnhofstr. 9, 8001 Zürich
Account no. 1100-6323.482
IBAN CH58 0070 0110 0063 2348 2
Swift ZKBKCHZZ80A Please add a reference indicating your name and the date and title of the webinar
To register click here
Painting reproduction with the authorisation of Victor Uthoff, Mexico