Date/Time
Date(s) - 01/04/2019
2:00 pm - 4:00 pm
Location
TheSingaFactory
Rue Fendt 1

Geneva
Categories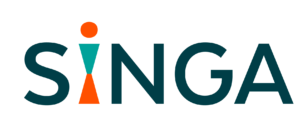 SIETAR Switzerland is pleased to announce this event is co-hosted with The SINGA Factory*, a startup program for entrepreneurs from refugee and migrant backgrounds who want to start a business in Switzerland.
*supporting innovation through diversity.
---
Panel on "Workplace diversity"
Location:
Rue Fendt 1,
1201 Geneva
(conveniently located just behind Cornavin station in the ImpactHub centre where The SINGA Factory is located)
Click here for the map

Come hear our panel of experts (University and Corporate) address different aspects of this vast domain : hiring, evaluating, training and sustaining diversity in the workplace.
Learn what the latest research has to bring : Professor Dr. Eric Davoine, chair of Human Resources and Organization, University of Fribourg will bring key results of a 2019 survey about the integration of highly skilled foreign employees in Switzerland.
Gather best practices :

Dr Samer Nakhle, Dean of the Business School, AZM University Lebanon and President of SIETAR Lebanon will address The effect of culture on performance appraisal and diversity in multinational companies
Sabine Baerlocher, Founder of Active Synapses, will present recent research on best practices in management of Religious Diversity in MNCs in the Lake Geneva region.

Hear why diversity is always at the heart of creativity and innovation : Dr. Vlad Glaveanu, Head of Psychology and Counseling and Director of the Webster Centre for Creativity and Innovation at Webster University Geneva will explain how organisations who recognize this correlation and leverage it, can gain significant advantages in the workplace,
Hear how D&I and HR professionals are working to keep their company an employer of choice.
This hands-on session is designed for D&I and HR professionals, trainers, coaches, lecturers, and consultants working in this area or anyone interested in the topic..
Professor Eric Davoine, Dr Samer Nakle, Sabine Baerlocher and Dr.Vlad Glaveanu.
---
This Culture PopUp is free for  SIETAR Switzerland members

Friends and Followers : CHF 25.-/participant.
Payment :
Upon registration/before the date of the Panel through our account 

Zürcher Kantonalbank, Bahnhofstr. 9, 8001 Zürich
Account no. 1100-6323.482
IBAN CH58 0070 0110 0063 2348 2
Please add a reference indicating your name and the date and title of the panel.
To register click here