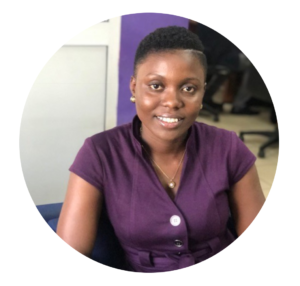 With a journalistic background acquired in Ghana, her home country, Tawa  Braimah joined us as volunteer editor whilst she was completing a Master of Intercultural Management at the University of Bourgogne, France.
Tawa is now working as the Community Manager and Content Lead for Women in AI, an NGO dedicated to improving gender diversity in the field of artificial intelligence (AI). It is a network of over 5,000 members from across the globe working to increase the visibility of women in AI while encouraging the next generation of female scientists and engineers using carefully curated approaches such as mentorship, events, blogging and advocacy. She is happy to be involved within a space that allows her to apply her intercultural training and skills in the advancement of women and other underrepresented communities in the field of artificial intelligence; a domain susceptible to transferring human biases whose impacts on society could be dire.
We are extremely grateful to Tawa for her volunteer engagement and her great contributions to previous issues of our SIETAR Switzerland Journal. We wish her well for her next career step!
For the coming year, the SIETAR Switzerland Editorial Team is looking to call on intercultural experts to be Guest Editors for one of our two annual peer-reviewed Journals. For further information please refer to Vice President Jillaine Farrar, the Board member in charge of the Journal.