An interview with Dr Annie Cottier, Program Manager for the Mentoring Intercultural Learning through Study Abroad; MILSA, The University of Bern
---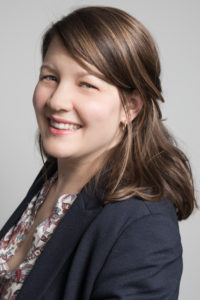 Dr Cottier is also the International Delegation Visits Coordinator at the University. Our conversation centered around how the MILSA program is fostering intercultural competence amongst students.
---
What is the nature of engagements you have with students prior to their departure abroad?
Before departure, students who are taking part in the MILSA program participate in an Intercultural Learning Workshop dubbed "First Steps". This was developed together with my colleague Jasmin Fallahi from the Welcome Center at the University of Bern. This workshop focuses on intercultural learning, its meaning, relevance and problems. With some theoretical input from our side as well as exercises, games and group work, mentees negotiate what it means to be an intercultural learner in preparation for their time abroad. "Interculturality", "culture" and other related and equally complex terms are discussed. We also talk about the students' expectations for their study abroad. In other words, before departure, mentees are required to start engaging with the program's overarching themes, namely expectations, cultural practice, linguistic learning and intercultural experience.
---
How does MILSA manage to keep these students engaged during their stay abroad?
We do this by encouraging students to reflect on language, cultural practice and intercultural experiences. This is done by giving them blog tasks, which are then published on our blog site. This gives our mentees the opportunity to exchange experiences with their peers. They also receive a peer group task on observing and comparing cultural practices which they present during the post-sojourn workshop.
Additionally, students talk to the mentor via Skype once during their time abroad, which helps them to reflect their experiences in conversations and to further pursue themes that they have already been working on. The Skype interview takes into account the workshop they took part in ahead of their trip and the blog posts that have already been written. During these interviews, the mentees are also guided on blogs posts yet to be written while preparing them for their return home. With this, we try to build and facilitate students' intercultural learning step by step, by supporting their reflection on their own experiences and emotions.
---
Why is it necessary to reengage them upon their return? How is that done?
In order to continue their process of intercultural learning, it is extremely important for mentees to realize that their intercultural experiences do not end with the completion of their study abroad. This is why the MILSA program continues with a "Coming Home Workshop" during which students are encouraged to actively reflect on the themes of the program. The workshop is a great opportunity for mentees to reconnect with their peers and to reflect on their experiences of leaving, life in a foreign country and returning home. We provide them with some theoretical input on cultural transition and they get enough time to discuss this amongst themselves and with the mentor.
In a second part, the workshop focuses on the future. Often mentees tend to overlook skills that they have developed during their study abroad; intercultural skills, yes, but how do you explain that to a future employer? What about other skills, such as organizational skills? In the "Coming Home Workshop", students learn to translate skills (intercultural or otherwise) they acquired or enhanced during their time abroad into valuable professional skills.
---
The program recently won an award at the conference of the European Association of International Education. What does this mean for the program?
In a sense, receiving the award confirmed that the efforts of our international cooperation (between Susan Oguro, University of Technology Sydney, and Ellen Krause and me) were extremely worthwhile because we evidently touched a central concern in intercultural education. Accompanying and encouraging students before, during and after study abroad is a rewarding undertaking in many ways, although the amount of preparation that goes into teaching and administrative work cannot be underestimated. By winning the award, MILSA has gained additional international attention, and we have been approached by several universities that are planning to or are considering implementing the program themselves.  Within the University of Bern, winning the award has been a benchmark achievement in fostering intercultural knowledge and learning; one of the university's five strategic targets. The international recognition the program has received has helped to promote it within the University also. MILSA is offered regularly to our outbound students and has become part of UniBE International's standard offer for study abroad stays.
---
Are there any new projects you are working on to give students the optimal experience during their time abroad?
We are currently reflecting on the possibilities of offering MILSA to our international, i.e. inbound students. They are already invited to participate in the First Steps in Intercultural Learning Workshop, and our idea is to open up the rest of the program to them as well. This would be an excellent asset to our international services. Seeing as we are already quite strong in the areas of introductory and administrative support for our international students, we would like to expand this to mentoring intercultural learning during study abroad stays in Switzerland. However, the program needs to be tailored to fit this change, for example, by offering additional workshops and adapting content to incoming students. In other words, developing a second MILSA program for inbound students will take some time.
---
Dr Annie Cottier (LinkedIn) was interviewed by Tawakalitu Braimah